With this bunch more a little more whimsy.
What's the point of life if it doesn't have un peu d'absurdité thrown in now and then?
• These watercolor drawings VARY CONSIDERABLY IN SIZE. Nor are they necessarily sized relatively to each other, i.e., A BIGGER ONE MAY APPEAR SMALLER TO AN ADJACENT ONE. Please note the ACTUAL DIMENSIONS below its image.
• Colors shown and actual colors can vary slightly owing to limitations of digital magic.
• Vertical [height] dimensions are listed first, horizontal second.
• Please allow 7-10 days for delivery
• Also please note: Owing to poor pixel/digital resolutions to reproduce several of the drawings here, a straight or contiuous ink line on the original may appear as a dotted line. (Weird. Unable to rectify.) But rest assured, the originals are not affected.
Thanks, Mike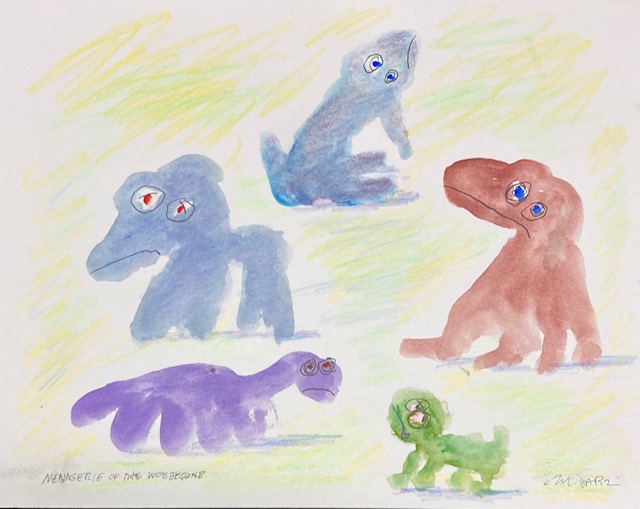 Menagerie of the Woebegone


Title - Menagerie of the Woebegone
Nș 1730
medium - watercolor, pencil and ink
size - 18 x 26 cm, c. 8"x10"
paper - Arches 140 lb hot pressed (smooth)

price - $75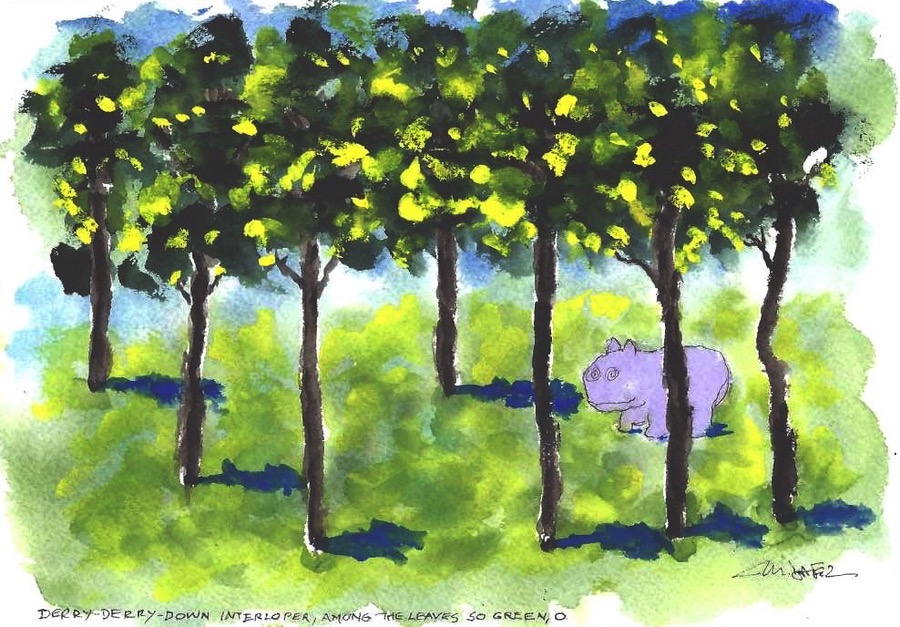 Derry-Derry-Down Interloper, Among the Leaves So Green, O


title -Derry-Derry-Down Interloper, Among the Leaves So Green, O Nș 1718 medium - watercolor, ink & gouache size -15 x 26 cm., 73/8" x " 101/4" paper - 140 lb cold pressed (rough) price - $105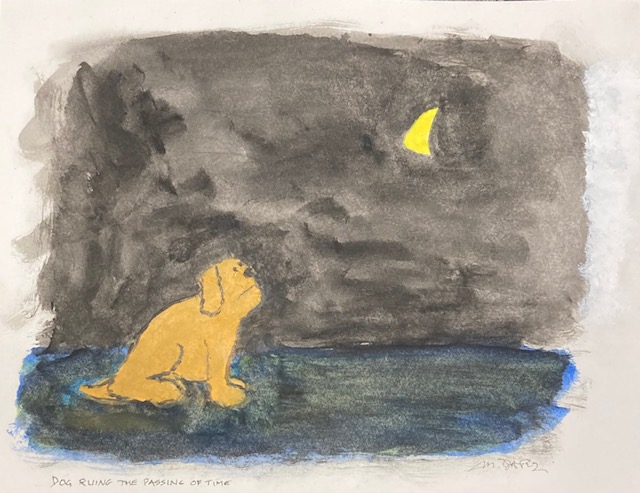 Dog Ruing The Passing Of Time


Title - Dog Ruing The Passing Of Time Nș 1725 medium -oil on paper size - 18 x 26 cm, c. 8"x10" paper - Arches 140 lb hot pressed (smooth) price - $95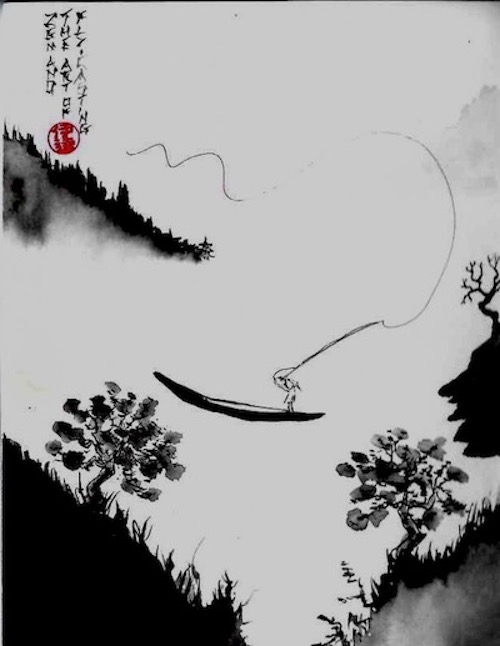 Zen and The Art of Fly-casting
title - Zen and The Art of Fly-casting
Nș 930
medium - watercolor and acrylic
size - 20.1 x 16.4 cm, c. 8" x 6 1/2"
paper - Arches 140 lb hot pressed (smooth)
SOLD

Queen of the Night Breaks Free
title - Queen of the Night Breaks Free
Nș 1694
medium - Gouache & ink
size - 23 x 31cm, c. 9" x 12"
paper - Arches 140 lb hot pressed (smooth)
SOLD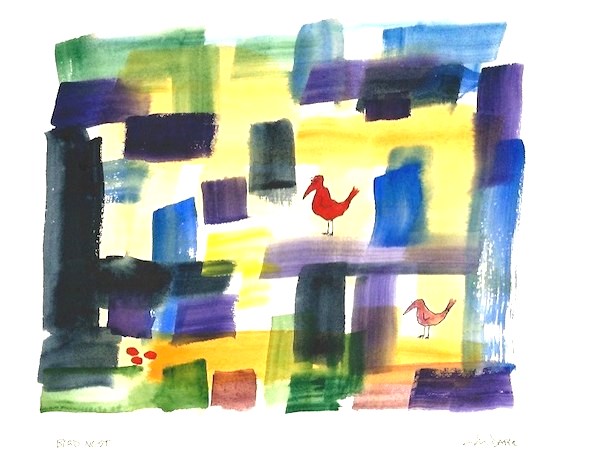 Bird Nest


Title - Bird Nest
Nș 1527
medium - watercolor and ink
size - 23 x 31 cm, c. 9"x12"
paper - Arches 140 lb hot pressed (smooth)

SOLD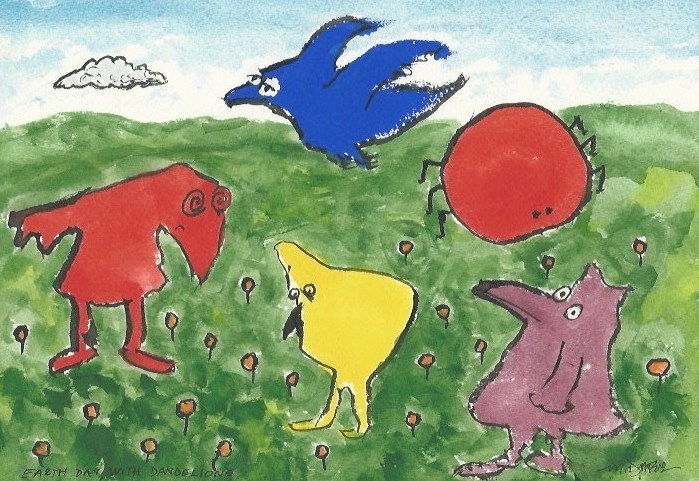 Earth Day, with Dandelions


title - Earth Day, with Dandelions
Nș 1611
medium - watercolor, ink, correction fluid
size - 17 x 24 cm, 6 1/2" x 9 1/2"
paper - 140 lb hot pressed (smooth)

$85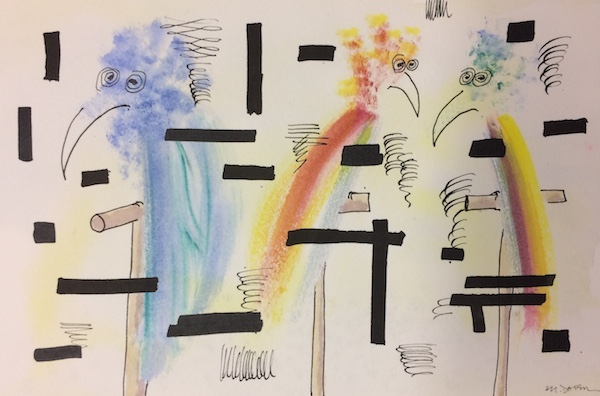 Caged Parrots


Title - Caged Parrots
Nș 155
medium - watercolor and ink
size - 18 x 26 cm, 7"x10 1/4"
paper - Arches 140 lb hot pressed (smooth)

price - $125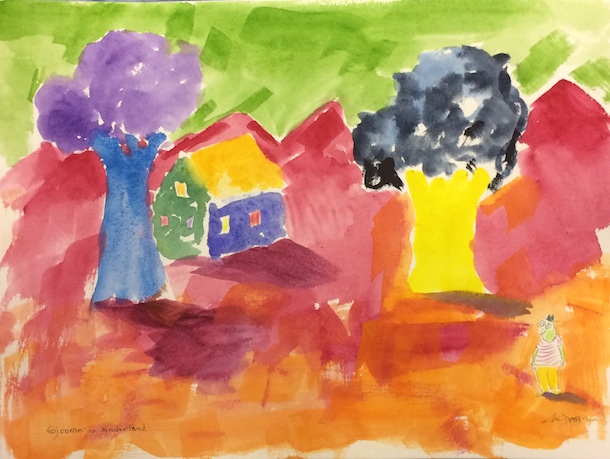 Sojourner in Kinderland


title - Sojourner in Kinderland
Nș 1551
medium - watercolor and ink and pencil
size - 23 x 31cm, c. 9" x 12"
paper - Arches 140 lb hot pressed (smooth)

$125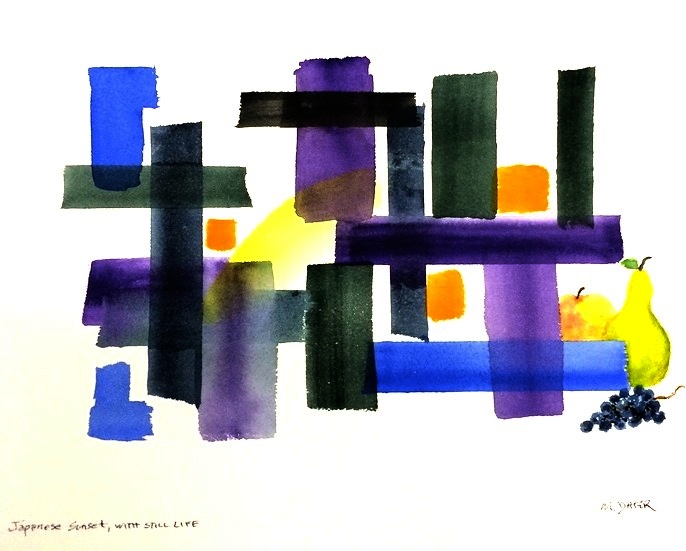 Japanese Sunset, with Still Life


title - Japanese Sunset, with Still Life
Nș 1469
medium - watercolor
size - 23 x 31 cm., 9" x 12 1/4"
paper - 140 lb cold pressed (rough)

price - $125








View Cart / Check Out

---
| Return Home | Info to buy stuff | Political Cartoons | Golden Oldie Toons | A Bit of the Whimsical | More Artsy Stuff | More Fanciful, Surreal Nonsense | Mike's LATEST Book!! | Contact Mike here for any purchases or questions | Brief Bio, & FAQs. |